BRANDS AT THE LIVE SERIES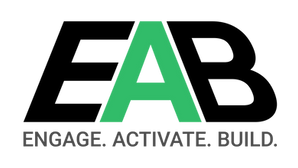 The $1B Esports industry is deeply influencing fan engagement and represents the quintessential crossover of sports with culture and entertainment.

Learn how Gen-Z and Gen Alpha's fandom no longer exists in traditional silos and how competitive gaming will continue to force the entire sports x entertainment ecosystem to think progressively and authentically when engaging their fans—both as an audience and consumers.
This unique, two-day conference on May 12-13, 2021 will be split into two tracks: the first day (Essentials for Practitioners) designed for mid-level practitioners eager to close their knowledge gap on sports betting basics, and the second day (Essentials for Executives) designed for executives seeking thought leadership, benchmarks, and best practices. Attendees may opt-in to and attend one or both tracks depending on their level of interest and existing expertise.
DAY 1 - MAY 12, 2021 (ESSENTIALS FOR PRACTITIONERS)
12:05PM - 1:00PM ET
Sports Betting 101 & Refresher on Terms
Topics
Overview of basic betting terms
History of sports betting in the United States as compared to UK
Size of the industry and importance of the opportunity right now
How sports betting will impact your day job
Format: Workshop/Seminar
1:05PM - 2:00PM ET
Betting Basics Answered: There Are No Stupid Questions
Topics
Two experts will answer questions mid-level professionals may be too embarrassed to ask their boss or admit they don't understand
Format: AMA (Ask Me Anything)
2:05PM - 3:30PM ET
Case Studies in Content Creation
Topics
Examples of content strategies working well for teams, leagues, operators, media companies and more to engage fans through betting
Tips and tricks for creating and monetizing content
How to benchmark your betting content performance against the industry
Format: Presention and Panel Discussions
3:35PM - 4:30PM ET
Who's Who and What's What: Understanding the Current Partnership Landscape
Topics
Overview of sportsbook operators, data providers, and other company types
Which teams/properties have deals in place and which states are next to legalize
Insight in deals between operators & media companies + differences in structure
Format: Workshop/Seminar
DAY 2 - MAY 13, 2021 (ESSENTIALS FOR EXECS)
12:05PM - 1:00PM ET
Keynote Interview
Topics
Industry outlook
The the next generations of fans
The Athlete's role
Format: Fireside Chat
1:05PM - 2:00PM ET
Betting's Biggest Risk? Build Your Team for a New Era in Sports
Topics
Where to find talent when there are few with experience beyond the past 3 years
Working with content and marketing teams to ensure staff is knowledgeable and capable of executing activations in your sports betting agreements
Diversity & inclusion challenges in the combined gaming + sports spaces
Format: Panel Discussion
2:05PM - 3:00PM ET
Case Studies in Revenue Strategy
Topics
Examples of revenue strategies working well for teams, leagues, operators, media companies and more to engage fans through betting
Tips and tricks for monetizing content and forging revenue-minded partnerships
Format: Presentations
3:00PM - 4:15PM ET
Gen Z Bets Like No Generation Before
Topics
With the legalization of sports gambling nationwide well underway and total spend on sports gambling seeing explosive growth, generational patterns amongst sports bettors have presented themselves within this budding industry.
Format: Discusions + AMA
WEDNESDAY, SEPTEMBER 29, 2021
11:45AM - 12:15PM
How Esports Is Redefining Endemic Sports Fandom
Very few could have predicted just how much crossover can be found between esports and endemic sports. These similarities can be found in sponsorship and revenue models, brand activations, digital marketing strategies—and even among fans. On the other hand, esports has also redefined the way that younger consumers build relationships with sports leagues, changed the way fans view athletes, and altered how content is consumed.

As gaming grows, so does its power to engage a new generation: gaming may not need sports, but sports might just need esports. Hear from leaders who have helped define esports and gaming strategy at both esports teams/leagues and at some of North America's most prominent endemic sports properties as they share how your organization should think about the crossover power of esports x sports.
Grant Paranjape

, Washington Justice

Claire Kaido

, OS NYC

Sam Asfahani

, The Mercury Group

Heather Garozzo

, Team Dignitas
12:20PM - 12:50PM
WWE: In the Ring with Gaming
There's so much hype around gaming today that it's easy to see why marketers are chomping at the bit to get involved. But doing so without the right strategy and partnerships can cause brands, and entertainment properties alike, to not resonate properly with the gaming community.
Entertainment giant WWE's foray into gaming started a number of years ago, and since then, the company has cultivated a crossover community of passionate gamers and wrestling fans through strategic partnerships and award-winning gaming content. Hear from AJ Styles, WWE Superstar and avid gamer, in this session moderated by Kazeem Famuyide on how WWE has created crossover amongst fans to evolve its gaming vertical. Styles will give us insight into his passion for gaming and how brands can leverage partnerships to stay engaged with fans.
AJ Styles

, WWE Superstar & Gamer

Kazeem Famuyide

, The SpringHill Company
12:55 PM - 1:25PM
State of the Business: Women in Esports
Half of the world's gamers are reportedly now women, but representation across all roles in the esports industry is sorely lacking. In the list of top earning players in history, there is not a single woman in the top 300. As the industry continues to grow, opportunities for women have never been more widespread. But what are the barriers to entry? And how can we break through them?
Hear from experts in their fields, Morgan Ashurst, Laurie "Lyloun" Lagier, and Guilia Zecchini as they discuss their work, experiences, and what the industry needs to do to attract more talented women. This session is moderated by Kirsty Endfield.
Giulia Zechhini

, FACEIT

Laurie Lagier

, Team Vitality

Morgan Ashurst

, British Esports Association

Kirsty Endfield

, Swipe Right PR
01:30PM - 02:00PM
Creating Community Through Increased Brand Engagement and Investment in Esports & Games
presented with Esports Ad Bureau (EAB)
Rival represents the kind of emerging company that adheres to the leadership, best practices and excellence standards in the gaming space that the largest platform technology companies are modeling. A lot of that comes from the leadership Paul Brewer brings to the space, as an accomplished and seasoned sports, games and esports executive.

The discussion with Paul and Yvette will be focused on the convergence of Sports and Gaming and how both RIVAL and Verizon work within these two pillars of entertainment. The discussion will dive into Rival's efforts with professional sports properties to further fan engagement opportunities and how brands can benefit from this. We will also hear firsthand how Verizon thinks about the complementary and overlapping nature of traditional sports fans and gamers and the strategic efforts made with their partners to be best in class across these mediums. The goal of this session, beyond the obvious benefit of showcasing the successes of Verizon and Rival is to demonstrate for other emerging and aspiring companies what they need to do and bring to the discussion with leading companies like Verizon.
Paul Brewer

, Rival

Yvette Martinez-Rea

, Verizon

Stuart Lipson

, EAB
02:05PM - 02:35PM
How Esports Organizations Are Building Partnerships & Communities Through Social Impact
Esports continues to grow in popularity around the world. The industry has seen an increased interest from women, younger audiences, and individuals new to the sport. Wim Stocks, industry leader and current Commercial & Partnerships Lead at Belong Gaming is joined by Rebeca Brock Dixon, Ryan Johnson, and Rebecca Longawa to discuss how organizations are increasing accessibility within the sport to reach broader audiences.
Rebecca Longawa

, Happy Warrior

Rebecca Brock Dixon

, the*gameHERS

Ryan Johnson

, Cxmmunity

Wim Stocks

, Belong Gaming
02:40PM - 03:10PM
Engaging New Audiences by Leveraging Traditional Sports and Media Properties
presented with Esports Ad Bureau (EAB)
Sports, Games, Esports – this session will focus on how major media companies can leverage their investments in traditional sports and media rights to engage new fans and viewers through their audiences' interest in games and esports. WarnerMedia is a leader in creating new media properties and opportunities within and beyond traditional sports and entertainment, integrating activations across multiple platforms and managing those properties in scalable, sustainable and creative ways.
Jennifer Dill

, B/R Gaming

Mike Goldman

, B/R Gaming

Stuart Lipson

, EAB
03:15PM - 03:45PM
Leading the Way: How Twitch Is Extending Its Leadership in Esports Streaming & Content Presentation
presented with Esports Ad Bureau (EAB)
This session will take an in-depth look at the features and functionality that has enabled Twitch and their content and brand partners to engage with their audiences in unprecedented and meaningful ways.
Twitch is widely acknowledged as the leader in enabling content presentation and engaged conversations with their audience across cultural touchpoints (including sports, music, fashion) that build on their games and esports-related content and competitions and have extended those capabilities as a vehicle for athletes, personalities, musicians, and other artists and brands to connect with their own audiences in their own unique way.
Nathan Lindberg

, Twitch

Stuart Lipson

, EAB
JOIN THE BEST AND BRIGHTEST
Meet Our Speakers
JOIN THE BEST AND BRIGHTEST
Past Speakers
ESPORTS x SPORTS
The $1B esports industry is deeply influencing fan engagement and represents the quintessential crossover of sports with culture and entertainment. Learn how Gen-Z and Gen Alpha's fandom no longer exists in traditional silos.
September 29, 2021 (Virtual)
TRANSFORMING THE NEXT DECADE
Hashtag Sports® is the leading platform for media and marketing professionals and the next generation of creative talent across the converging sports and entertainment industries.
From unparalleled experiences like our annual conference and the Hashtag Sports Awards presented with Budweiser to inspirational digital content and mission-driven initiatives, Hashtag Sports is the benchmark for fan engagement and the go-to resource for the development of a new sports and entertainment ecosystem powered by digital media, content, culture, purpose, and technology.